Various meeting rooms

available
A meeting with an investor, a presentation for interested parties or a drink with business partners? For every occasion, there is space available for you. For 4 to 100 persons. The event spaces can be used by both tenants and non-tenants.
Do you want to serve lunch or need special equipment? Reserve now via the receptionist.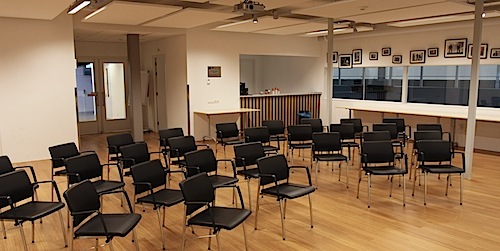 Business Lounge
Can accommodate a maximum of 40 persons sitting or 100 persons standing
Drinks, presentations, dinner/lunch, brainstorm sessions etc.
Projector with screen available
Bar/kitchen
Small and/or large meeting room can be reserved additionally
Rate per half-day (4h): €46,- starters, €96,- mature, €277,- non-tenant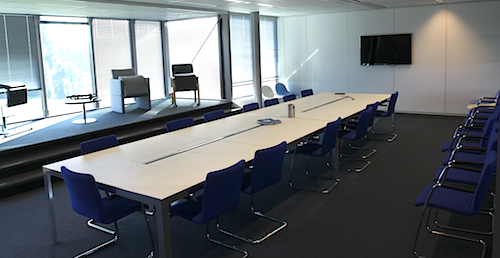 Executive Room
Ideal for 20-30 persons, sitting
Meetings, brainstorm sessions and presentation